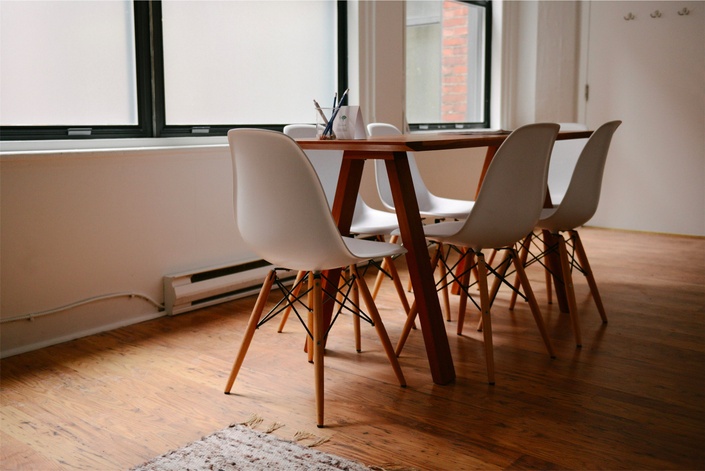 Fundamentals of Community Strategy - 6 Week Training Program
Feeling lost with your community strategy? Need to put a plan in place? This is the course for you.
Watch Promo
Build Your Unbreakable Community Strategy.
Join hundreds of students who have taken the CMX Training from companies like Google, Discovery Channel, Udemy and more.
Community building is a fast-growing but still relatively new practice in the business world. For community professionals, it's not uncommon to feel a bit lost.
Your day-to-day work can feel reactive. You may have the go-ahead to build a brand community or the idea that it would benefit your organization, but you're not sure exactly how to get started. As you start planning, you're often working with with limited information and no big picture.
If this is you, you may be saying to yourself:
"I don't know what I should be doing doing on a day-to-day basis."
"I wish I knew how other companies are approaching these problems."
"What does a process look like for building a successful community strategy?"
Does any of that feel familiar?
If this is you, it's not your fault you're feeling lost, and you're not alone. Most community professionals struggle with the same challenges today. We've been there too.
The good news is that we can answer all these questions (and more) together over just six weeks of foundational work.
It's time for you to set an unbreakable community foundation. It's time for you to enroll in The CMX Fundamentals of Community Strategy online course.

Need Financial Assistance?
We have a limited number of scholarships for students who need financial assistance to cover half the cost of the course. You must fill out the application, show a clear financial need, and be ready to take your career to the next level.

Apply for Your Scholarship Today!
"Our team benefited tremendously from CMX Training and I would highly recommend it to anybody involved in the world of community management. Whether you are an individual developing an initial community strategy, or a seasoned team looking to achieve even greater levels of success, CMX Training is a very smart investment and will cover everything you need to flourish."
- John Stacey III, Director of Campus Operations, Course Hero

Who Is This Course For?
This course is ideal for community professionals looking to level up their career and anyone who is feeling stuck in their community strategy.
It's helpful for those completely new to community management as well as those with some experience, as it gives them the structure they need to put their community strategy into a larger context.
What makes the course so valuable? We offer frameworks and models for everything that you do in your community work with loads of examples of how other businesses are successfully building communities. While you might already "get" community management, this course will give you the tools you need to translate that knowledge into an organized framework that will cement your success.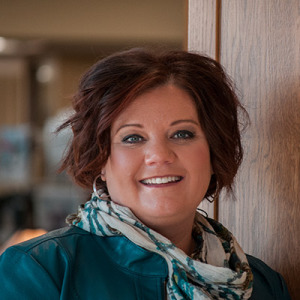 "This course made it possible for our team to establish a vision for our community... It took us beyond the content we needed; it took us deeper than choosing a platform. The CMX course essentially showed us that community was our product, and it gave us the vocabulary to develop a flexible and sustainable strategy."
- Melissa Emler, Community Strategist, Change School
Course Format
The course is offered "on-demand" which means you can start it immediately once you sign up. Each week for six weeks, you'll receive and email and a new set of video lectures, interactive activities and additional resources. Students who complete all assignments and quizzes on time will receive a completion certificate, but everyone will have lifetime access to the content so you can take your time if needed.
Each week, you will:
Watch about 1 hour of lecture videos, broken into smaller modules by topic

Complete about 2 hours of activities independently and with your team to put your knowledge into practice

Have a private space to ask any questions you have about the course content or your own community plans

Take quizzes to cement your knowledge of the week's content
If you fall behind, you can catch back up at any time.
Content for each week:
Week One: Introduction to Community in Business and Community Strategy

Week Two: Member Alignment and Positioning

Week Three: Community Experience

Week Four: Content and Programming for Community

Week Five: Measurement and KPI Strategy

Week Six: Organizing Your Team, Communication and Reporting, Budget, and Your Full Community Canvas
By the end of the course, you will have a firm understanding of how to step back and create a successful community strategy from start to finish.
"We knew we wanted to build a community. For us the value was clear. With CMX, we learned how to do it to ensure success. The training allowed us to structure our strategy in a way that has allowed us to deploy much faster and build engagement with the first users from the start. Thanks a lot for the course, you gave us exactly that we needed to get on track, launch and manage our community!"
- David MacDonald, Project Manager, Robotiq
Need Financial Assistance?
We have a limited number of scholarships for students who need financial assistance to cover half the cost of the course. You must fill out the application, show a clear financial need, and be ready to take your career to the next level.

The Commitment
Failed community strategies cost companies hundreds of thousands or even millions of dollars in wasted time and resources. This course is only $1499 and will set you and your team up for long-term success.
This class isn't easy work. It won't be a breeze. If you're not serious about advancing your career in community and doing better work in your role, this course isn't for you. There will be expectations that you'll complete your work in order to get credit for the course, and you won't receive a completion certificate unless you complete all the work.
If you're ready to dedicate yourself to learning a proven model for community and executing on what you learn, this course will lead you down that path.
Made for Individuals, But We Build for Teams
Each training seat is for just one special community builder. If you would like to train your entire team or your executives, please reach out to David directly at [email protected] for our team pricing options, which will enable your entire team to receive completion certificates and, if needed, enable us to create custom content for you.
Want to train clients or other team members with this material? Fantastic! We know that community is often confusing and our frameworks can clear the fog. However, if you'd like to share our frameworks, please email David at [email protected] for information on our licensing agreements. Our models are copyrighted and protected by law (they're our brainchildren!), so please do not use them without our permission.
Your Instructors and Course Success Team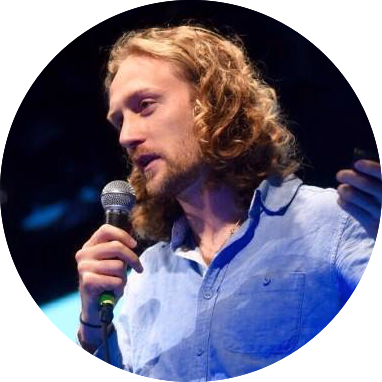 Instructor
David Spinks, CEO of CMX

David's mission in life is to help good people change the world through community. David has been obsessed with online communities since building his first at the age of 13. He's spent the last decade working in the community industry, helping companies like Google, Le Web, Zaarly, Udemy and many more build thriving communities.
Today, with CMX, he spends every day studying communities and community theory in order to advance the community industry and help community professionals thrive. He's also a 3x startup founder, a 500 Startups mentor, a keynote speaker, and he's remarkably good at growing hair.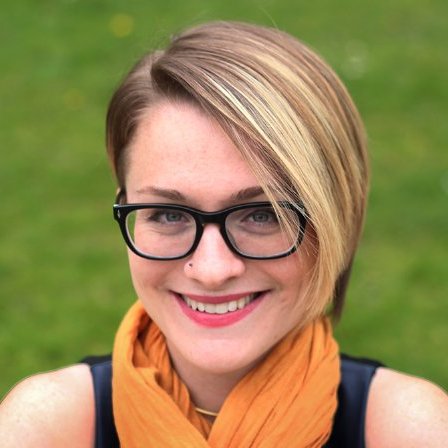 Instructor
Carrie Jones, COO of CMX
Carrie is the COO and Founding Partner of CMX. She has built community at Chegg and Scribd and has consulted with companies around the world both independently and as part of CMX. Originally from Atlanta, GA, she now lives in Seattle, WA with her pup, Bruce Wayne.
Frequently Asked Questions
When can I take this class?
The course starts as soon as you sign up and will last for six weeks. All the content will be delivered to you on a weekly basis by email. Once each week's lectures are released, you will have lifetime access to the content.
How long do I have access to the course?
How does lifetime access sound? After enrolling, you have unlimited access to this course for as long as you like - across any and all devices you own.
What if I am unhappy with the course?
We would never want you to be unhappy! If you are unsatisfied with your purchase, contact us in the first 30 days and we will give you a full refund. We've never had a cancellation but hey, it might happen one day.
Who is this course for?
These courses are aimed specifically at community practitioners, especially those who have never received formal training. The model we put forth is applicable to all communities at all stages. Ask us if you're concerned you're not the right fit!
Am I ready to take this course?
What's stopping you? Email us at
[email protected]
and we'll be honest if we think you should wait to take the course.
What if I miss a week of the course for a vacation or work engagement?
That's fine! The content is available 24/7 and you can keep it for life. If you'd like to receive the completion certificate at the end, you just have to make sure you finish all the work by the end of the 6 weeks. Send us an email if you're still concerned. We'll make it work for you.
How much of a commitment is this per week?
In addition to about 1 hour of lecture content per week, taught by David Spinks, we assign several activities each week. Our past students have shared with us that they spent about 2 hours per week on activities, discussing the course with their teams, and doing optional reading. You get out of the course what you put into it, and we recommend at least 3 hours per week during these 6 weeks to make the most of your time and investment.
Can my entire team enroll with one registration?
If you'd like to train your entire team, we do offer team discounts for groups of 3 or more. Email David directly at
[email protected]
to learn more. If you have a team that is larger than 7, please e-mail us for more customized options and pricing.
Can I take these materials and use them with my clients and to train my team?
We appreciate your confidence in the training and your desire to share it with others! However, this is copyrighted material. If you'd like to use it to train your clients or teams, email
[email protected]
and we can discuss our licensing options. If you violate our copyright, we will have to send our lawyer your way, and we really don't want to do that (even though she is amazing)!